---
We are SUPERIOR TRAILER. We make excellent
Heavy Duty Trailers
Our trailers are rigged, equiped with most desirable features you can imagine for a trailer. Suitable for Camping, Tip Runs, Tradies Job, etc.
We cover you with our trailer 100% and throw the toughest jobs you would do, she won't disappoint you at all. Build with advanced technology such as automatic robotic arms, the presentation of the trailer is top notch.
---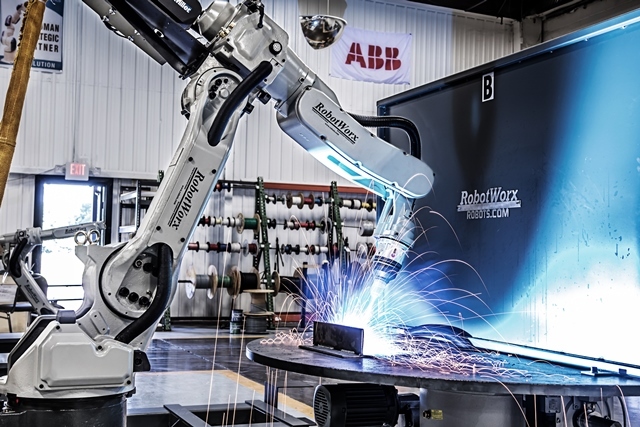 Four facts about the technology
Robot Welding
Automation can routinely place the same quality welds in the same spots, over and over again, with minimal human error, eliminating the repetitive boring jobs which could be a factor in welder turnover. Robotic welding can be very precise allowing for less weld spattering and neater seams.
Laser Cutting
We use laser cutting on the panels and tubes. Precise work. Laser Cutting presents certain advantages over plasma cutting as this process is more precise and uses less energy when cutting steel and aluminium sheets. In addition, our latest Fibre laser machines, such as our 7Kw machine, are now approaching plasma machines in their ability to cut through thick materials. The precision levels and edge quality achieved with laser cutting machines are better than traditional cutting methods, as the laser beam will not wear during the laser cutting process. Laser cutting technology also enables us to cut complex shapes without the need for tooling and at a similar or faster speed than other cutting methods.
---
Dual Operating Digital Control Automatic Folding
Manufacturing process technology has grown by leaps and bounds over the last several years. Among the most noticeable innovations are those that help fabricators become leaner by eliminating the non-value-added components—asset consumption that does not directly add value to the part. This efficiency closely correlates with the necessity for fabricators to respond to price pressures, work with lower quantities, deal with labor shortages, and survive an economy clawing its way out of recession.
Robotic Arms Casting
1.With new, innovative features like optional filters preventing moist dust from clogging the fans, heat sinks, and air channels, the IRC5 robot-controller is perfectly prepared to provide state-of-the-art process control in precision casting applications. Optional metal mesh or polymeric filters prevent moist particles and dust from entering the controller and guarantee safe and reliable process operation while reducing the need or maintenance to a minimum.
Watch a short video presentation
We have our first trailer made in 2000.
Since after, 17000+ trailers been build and on the road still riding..
Unbeatable Price! But most important thing, Unbeatable Quality! Check now